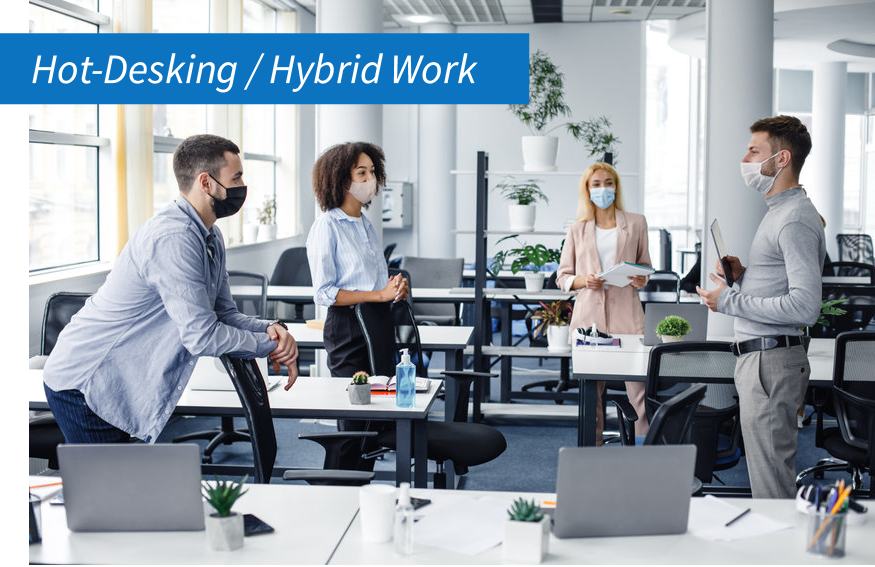 Covid-19 brought a long-term impact on IT frameworks and work modes.  Emerging needs arise on facility supported hybrid working models and adversities on device management.  The borderlines between hardware and software systems no longer exist in such digital workspaces.  Good Way's smart dock ecosystem help brand players step into this new era to gain wider channel powers and deeper account relationships.
Already, hybrid work is up seven points year-over-year (to 38%), and 53% of people are likely to consider transitioning to hybrid in the year ahead. 《Microsoft Survey, March 2022》
Infrastructure supporting for a Hybrid Office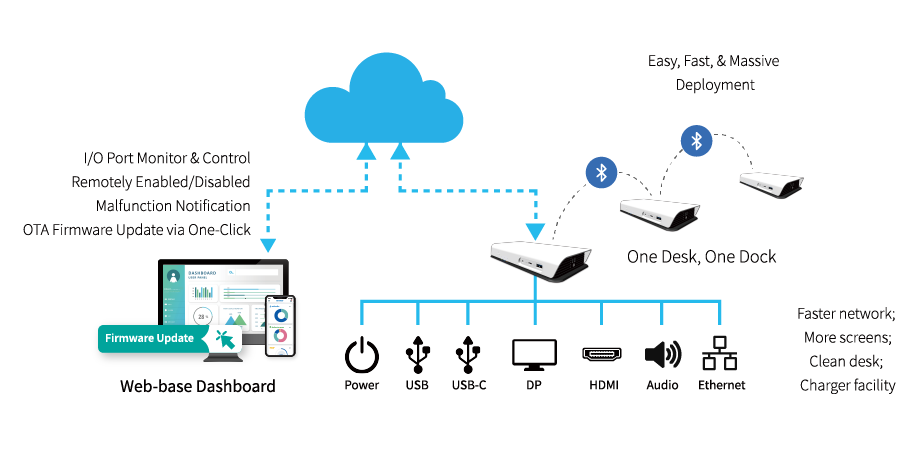 Good Way's USB-C Smart Dock (DUD8070) is the first docking station with full remote management capability. It integrates both IoT BLE mesh and Wi-Fi technologies for connectivity reliability and security that can be connected to a corporate network and remotely control the docking station, including installing software updates, remote power on and off, controlling individual ports and monitoring status.
The adoption of IoT technology allows enterprises to paradigm shift from traditional docking stations and empower IT managers to manage devices on a large-scale basis. Real-time status of each docking station over multiple locations can be monitored through a centralized cloud dashboard.
The docking station can be used by the user (like any other docking station) right out of the box, without any installation. Remote management integration can be done at any time, even later (remote management software license and installation is required).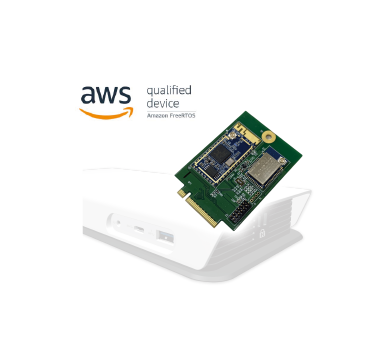 AWS qualified IoT Module
The Wi-Fi & BLE M.2 Wireless Module is a powerful, generic Wi-Fi/BLE Board based on highly integrated Realtek RTL8720DN and Nordic nRF52832 MCU with built-in security features and ultra-low power consumption. The embedded system product developers and device makers can now drastically shorten their development cycle and reduce time to market by using Good Way M.2 Mesh Controller Board.
Learn More
Smart Docking Station Management System
Dashboard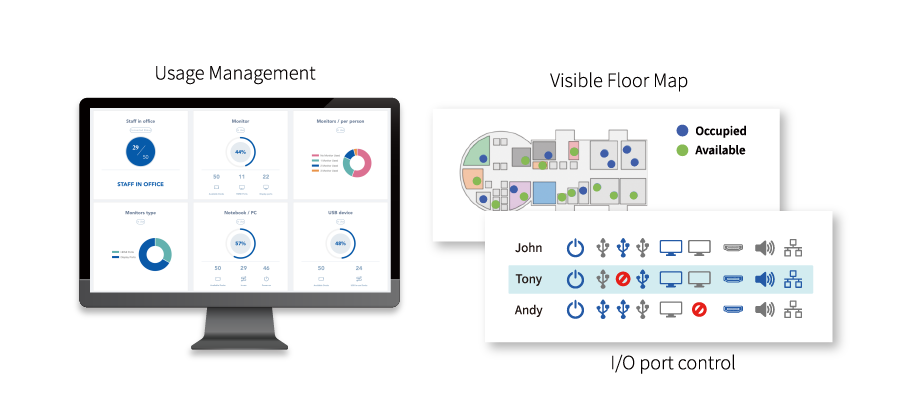 Easy, Fast & Massive Deployment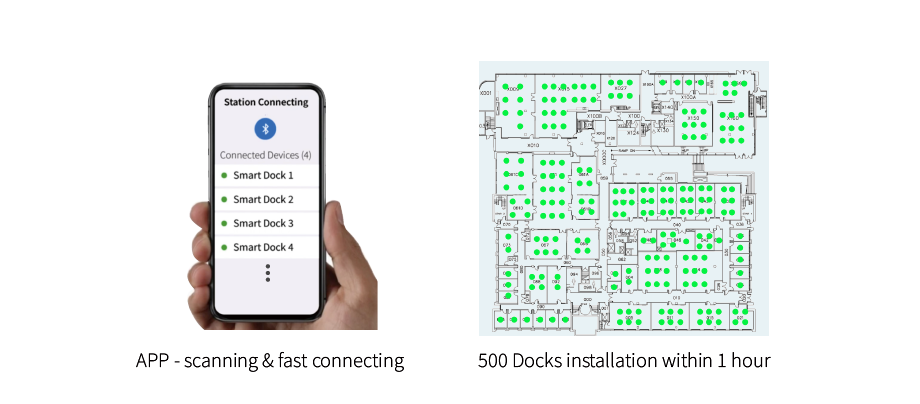 Firmware OTA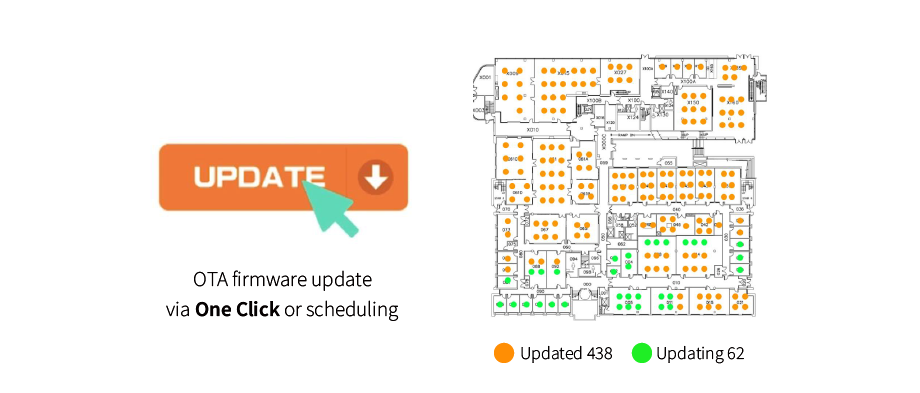 See the detail of the management system
For 500 Docks a Year, you can save...
The remote management docking station solution offers the possibility of significant time savings in management, as well as energy savings (for example, the docking station can be remotely switched off when not in use). Overall, this can reduce operating costs, which can be lower in an enterprise environment than operating and managing conventional docking stations.
Contact Us for FREE Demo
SIoT Business Division
Good Way Technology Co., Ltd. (Taiwan)

3F, No. 135, Ln. 235, Baociao Rd., Sindian Dist., New Taipei City 231, Taiwan
Phone
Sales: +886-2-89191200
Email Address