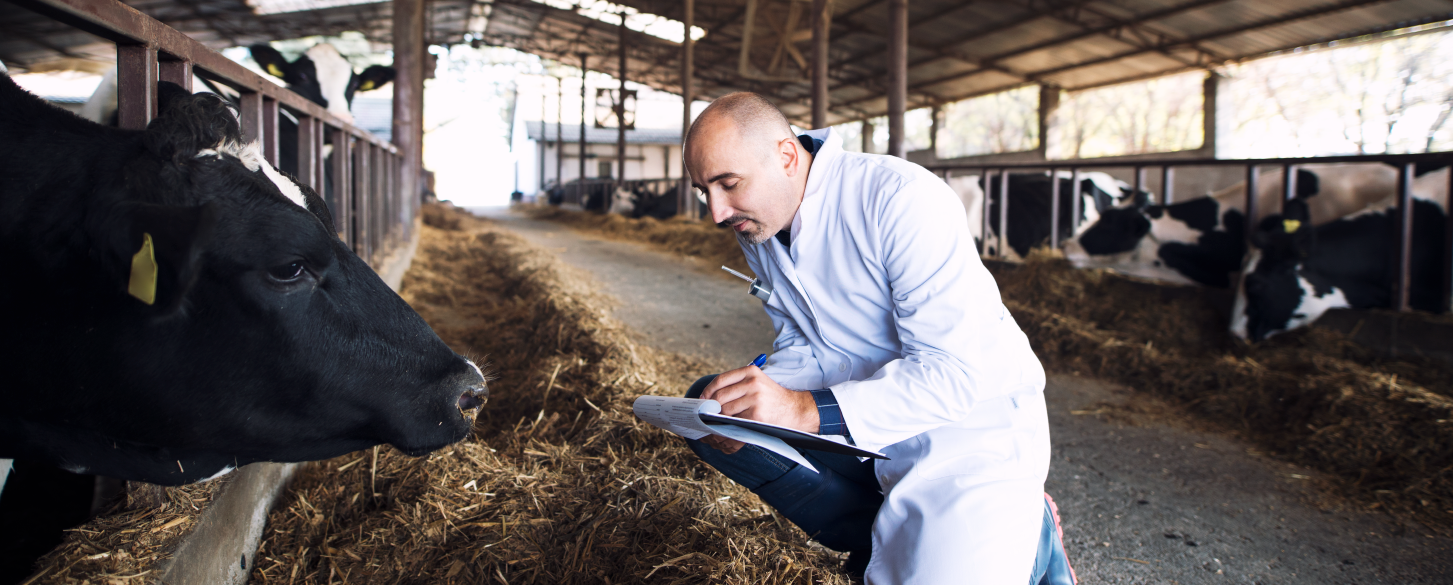 Cow exercise health module
In response to the needs of smart dairy farmers, the team of National Taiwan University, in collaboration with TUTK and Good Way Technology, developed a cow neck exercise health module to manage milk cow health.
At the beginning, 4 real cow sheds plus 1 experimental farm's cow shed were built. Each cow shed was built with a 50m x 30m x 8m steel shed. There will be many metal supports in the environment and the humidity is very heavy. Each cow shed has 20 heads of milk cows. Dairy cows are the target of tracking management, a total of 100 dairy cows have joined the tracking management experiment.
It's attached to the neck of every milk cow by 9-axis Tag with 6-axis IMU and 3-axis e-Compass sensor. The 9-axis Tag will measure the instant motion of milk cow and send raw data to cloud backend for advance analysis so that farmer can provide suitable treatment for the health and lactation improvement.
Key Goals
Collect the 9-axis Tag sensor data to the gateway through the Mesh network constructed by the battery-powered Anchor, and upload it to Good Way backend server, and communicate with TUTK expert system cloud by the integration of API services. The National Taiwan University team will conduct dairy cow behavior analysis via these raw data.
Analyze the cow's rumination, lying, walking and other sports behaviors, and then take corresponding measures to increase the milk production of the cows and monitor the health of the cows.
The goal is to promote this solution to the management of 80,000 dairy cows in 600 farms in Taiwan, and extend it to the market scale of approximately 4.8 million dairy cows in Southeast Asia.
Benefits
Fast installation : 9-axis Tag does not need to be paired, and the battery is directly connected to the corresponding bluetooth network after power on.
Easy to deploy : The anchor does not need extra power cord, and the anchor is fixed on the bracket of the cowshed with screws. Each farm can be deployed in one day.
Low power consumption : Each 9-axis Tag can last for 6 months without battery replacement under 40Hz data refresh-rate.

IP67 waterproof rating

: The 9-axis Tag and the positioner have IP67 waterproof rating to resist the humid environment of the cowshed.
Collect up to 40 cattle data per second.
Collected data can be uploaded to Good Way backend server once per second.
Contact Us
SIoT Business Division
Good Way Technology Co., Ltd. (Taiwan)

3F, No. 135, Ln. 235, Baociao Rd., Sindian Dist., New Taipei City 231, Taiwan
Phone
Sales: +886-2-89191200
Email Address