Elevate Elderly Care with Matter's Smart and Connected Solutions 
At Matter, we're committed to revolutionizing elderly care by offering not just innovative products but also peace of mind. Our suite of cutting-edge solutions boasts an impressive track record, with false alarms kept to an astonishingly low 3%. Seamlessly connect our devices to your preferred IoT ecosystem, be it Apple, Google, Amazon, or others, ensuring a hassle-free experience. With easy installation, you can start enhancing your loved ones' safety and well-being right away. Plus, we prioritize your privacy by utilizing edge computing and AI, guaranteeing your personal data remains secure. Discover the future of elderly care with Matter, where safety, simplicity, and privacy converge.
About Good Way SIoT
Good Way SIoT business division is highly motivated to offer the best IOT services to international well-known companies. Keep the philosophy of sustainable development, we provides flexible product development, fast and professional sales services to customers worldwide to gain their trust and retain the long-term business relationship.
Read More
Connect to your ecosystem
Apple HomePod, Google Nest, Amazon Echo Show, Samsung Smart Thing, and more...
Easy Installation
It can be set up in just a few minutes, without any special tool/equipment.
Privacy Protected
Non-image-based record-keeping methods comply with the HIPAA Privacy Rule and the NICS.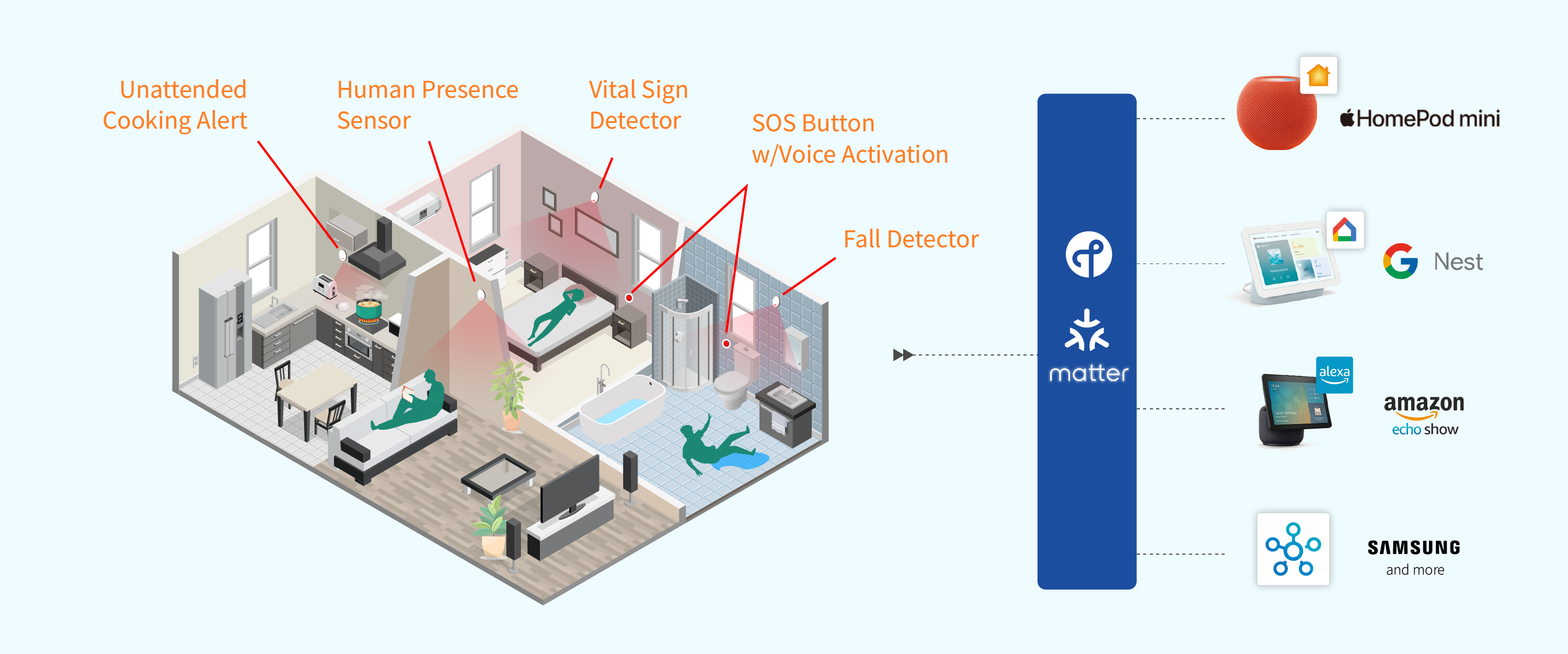 Contact Us
SIoT Business Division
Good Way Technology Co., Ltd. (Taiwan)

3F, No. 135, Ln. 235, Baociao Rd., Sindian Dist., New Taipei City 231, Taiwan
Phones
Sales: +886-2-89191200
Email Addresses